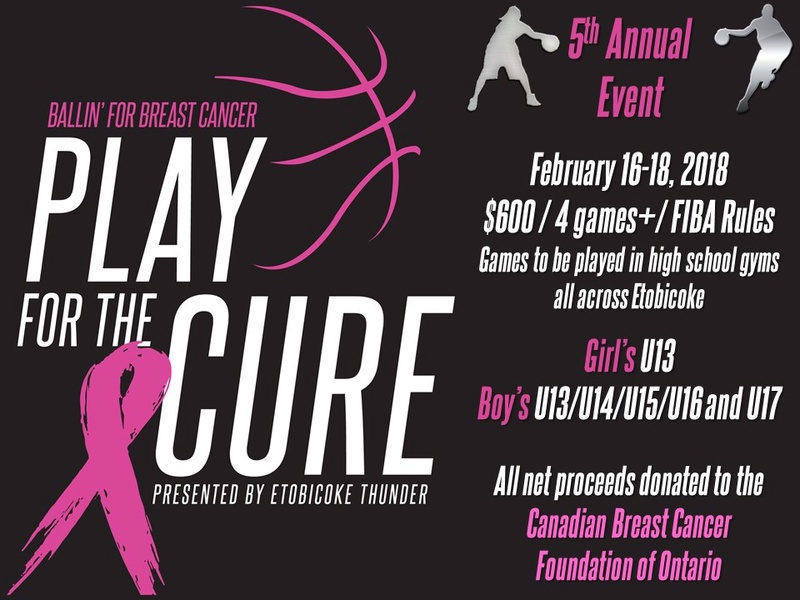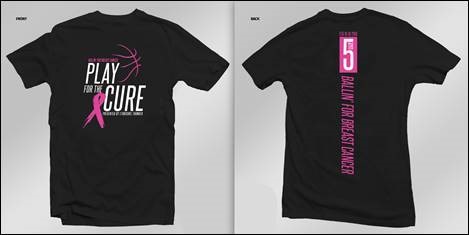 Now in our
fifth year
, this annual event has expanded to play within multiple schools across Etobicoke and into the Peel region – and with teams representing our boy's U13, U14, U15, U16 and U17 teams – as well as girl's U13 team participating. The tournament shall take place at Humber College's North Campus Athletics Centre on Friday night as well as other locations across Etobicoke. Saturday and Sunday games will be held at a variety of high schools (more info on those closer to the date).
ALL net proceeds
from this tournament will be donated by Etobicoke Basketball to the
Canadian Breast Cancer Foundation of Ontario
. Come on out and have a great time while helping us support this cause! To date, we are happy to say that tens of thousands of dollars have been raised to help find a cure. We will be thousands more at the conclusion of that weekend.
Date
: Friday, February 16th through to Sunday, February 18th, 2018 (Family Day long weekend)
Deadline
: February 1, 2018 !!!space permitting!!!
Location
: Humber College, Michael Power, Bishop Allen, Richview CI, etc.
Number of Spots
: Eight teams max
Cost
: $600 per team
Payment
: Can be made via cheque (payable to
Etobicoke Thunder Rep Division
) and mailed to the address down below. Alternatively, payment can be made via e-transfer to
Tournament@EtobicokeBasketball.com
. Please make the password "
thunder
" (all lowercase letters).
Gameplay
: This will be a AA and AA/AAA tournament with four (4) games guaranteed. There will also be a semi-final round for the top teams - so top teams will be playing five (5) games to Gold.
24-sec Shot Clock
: Yes and 14-sec reset for applicable age groups
Medals
: Top three teams
More Details
: reach out to me via the tournament email or on my mobile at 416-523-3735.
Play for the Cure!John Panagiotopoulos
Tournament Convenor
M: 416-523-3735
E: Tournament@EtobicokeBasketball.com