3Kings Prep Academy
, is a Windsor, ON based basketball prep program is having our 2nd session for talent identification:
Saturday May 28th
2-5pm
WFCU Centre
8787 McHugh St, Windsor, ON
Our Program
Competitive schedules against top tier programs around the country and the U.S. allow for multiple opportunities to be seen by coaches and scouts at home and on the road.
For high-school year students, 3Kings Prep offerings are specifically designed for student-athletes seeking to improve their academic profile while advancing their athletic development prior to enrolling in college. Specifically, students will take on academically challenging course schedules (ho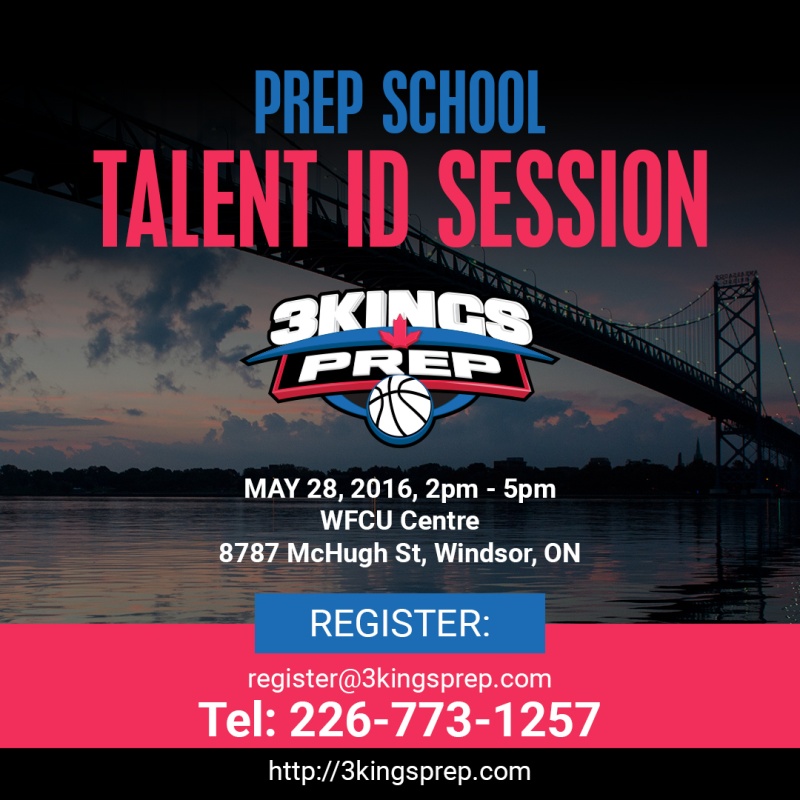 nors and AP courses included) while receiving additional SAT/ACT support to help improve test results.
We are currently recruiting students currently in grade 11 & 12, & 5th year
Register for an invite to attend, http://3kingsprep.com/
3Kings Prep Academy Inc.
720 Ouellette Ave, Suite 132
Windsor, ON N9A 1C2
Tel: 519-800-7857